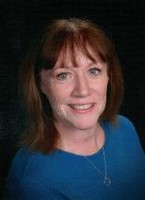 Ann Ladwig, 51, of Schuyler, died Wednesday, August 15, 2012, at the Alegent Healthcare Memorial Hospital in Schuyler.

The family would like everyone to know it was Ann's desire to be an organ donor.

Ann was born September 28, 1960, in Schuyler to Leonard "Tiny" and Agnes(Strudl) McNally. She
attended Schuyler Schools and graduated from Schuyler High School in 1978. She then attended the
College of St. Mary's in Omaha and worked at the Fremont Area Medical Center as an RN and
scheduler for many years. On July 31, 1982, she married Lavern "Butch" Ladwig at St. Augustine's
Catholic Church in Schuyler. Ann loved gardening, reading and spending time with family and friends.
She was a member of Divine Mercy Parish, St. Augustine's Catholic Church, the Friendship Club,
served in Lifeteen and was a member of the Divine Mercy Prayer Group.
Ann is survived by one son, Mark and daughter Molly, both of Schuyler, her mother, Agnes McNally,
Schuyler, three sisters;Linda(Galen) Juranek, Linwood, Marci(Tom) Behmer, Hastings, Joyce(Bruce)
Mifflin, Seward, two brothers; Bob(Jan) McNally, Raymond and Jim(Wanda) McNally of
Pleasantdale and numerous nieces and nephews.
She was preceded in death by her father, husband Lavern and son John.